A new feature has been added to SRA. We call this feature "One Click." When working within the equipment worksheet of SRA, a double click was required to open the "Customer Information", "Worksheet Information", "Equipment Selection" and  "Dealer Adds" dialogue boxes. The one click feature will allow you to open the dialogue box with one click rather than a double click. This feature is especially helpful when using SRA on a tablet device or iPad.
To activate the "One Click" feature, click "Preferences" on tool bar, click the "Program Defaults" tab, check the box labeled "Single Click To Open Dialogs", and "OK."  The "One Click" feature will be immediately activated and ready to use.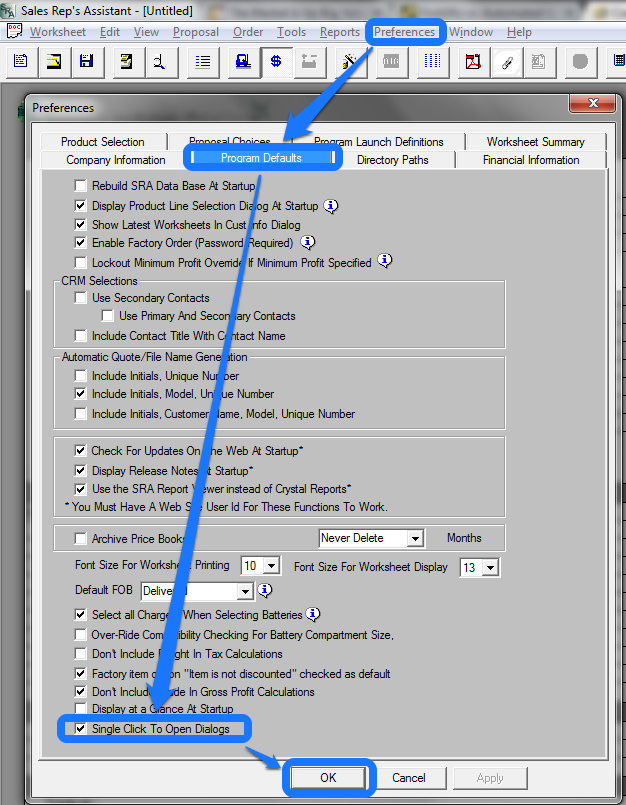 If you have any questions regarding this new feature, please do not hesitate to contact us.