Our goal at Yosemite Software is to increase the effectiveness of the forklift sales process for both the individual sales person and the dealerships. Many different aspects of your business come together in order for us to provide the service and software that we offer.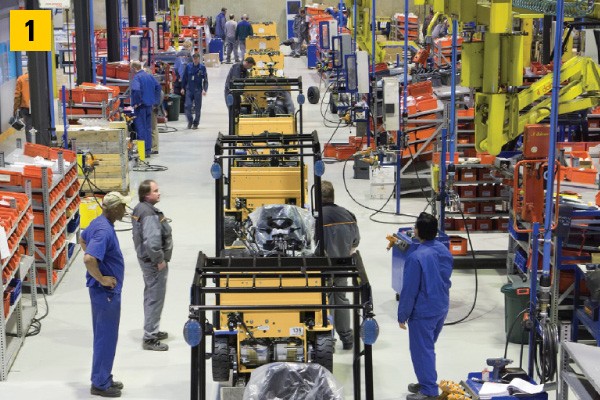 Manufacturer Product Data
One of the aspects of our business that is near the top of our priority list is manufacturer relationships. SRA currently represents manufacturer data for over 50 different product lines, and the standing of our manufacturer relationships has direct impact upon the timing and quality of the data that we program into SRA.   For example, some manufacturers provide their price book updates to us weeks before the price book release date so that we can automatically roll out the update in SRA on the actual release date.
Manufacturers commonly make small changes to their price books throughout the year, and when a manufacturer is in close contact with our support and programming team, we can see to it that these periodic changes can be made in SRA and distributed to the manufacturers' dealer network.
Manufacturer Collaboration
The range of collaboration that we have with the manufacturers is substantially varied. Some manufacturers use SRA as their primary sales software, and other manufacturers supply subsidies to their dealers in order to encourage them to use the program.
Manufacturer Software Integration
Some manufacturers have corporate software programs through which the dealers are expected to create their customer proposals and orders. Forklift dealerships often want to include information and or data on their customer proposals and internal sales orders that are either proprietary or specific to the dealer. This dealer specific data can include:
| | |
| --- | --- |
| Dealer Profit Margin | Customer information |
| Dealer Prep Fees | Operator Training |
| Special Discounts | Battery & Charger Info |
| Labor | Attachment Information |
| Freight In & Out Costs | Warranty Information |
| Trade-in Information | Dealer Products & Options |
| Finance & Lease Info | Maintenance Plans |
In some circumstances, Yosemite Software has collaborated with manufacturers to create connections to these manufacturer programs so that dealers can have the ability to create their equipment proposals in one software program for all of their product lines with the information they want and need to include.
Listening to the Industry
We are always open to listening to the needs of the manufacturer, dealers and sales staff to help create software solutions that bridge the gaps for the differing requirements of the manufacturer, dealer and sales staff.
We work hard to establish and maintain these manufacturer relationships because in the end we believe that these relationships are critical to providing the quickest and accurate sales software to forklift dealers and sales staff.
Please let us know if you have any questions or would like to discuss the custom software options that we provide.