We will be traveling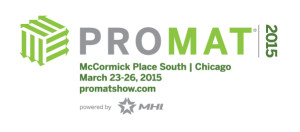 to the 2015 Promat show held March 23rd through the 26th in Chicago.
During Promat, MHEDA will be hosting a complementary Networking Reception on Monday, March 23, 2015 at 4:30 pm-6:00 pm, McCormick Place South Room 406 A. You can RSVP here.
We would take great pleasure in meeting up with you!
If you or anyone in your organization wants to see a demonstration of SRA's newest features or just wants to chat, let us know and, we can set up a time and place.
Sean Phillips 408-300-8854
sphillips@yosemitesoftware.com